See on Scoop.it – 21st Century Education and Teaching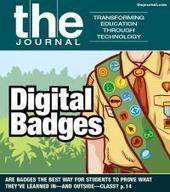 Cloud computing and mobile technology are the top technologies to watch in education, according to this year's K-12 Horizon Report, an annual publication from the New Media Consortium that highlights developing trends in ed tech.
Heather MacCorkle Edick's insight:
From the article:
Education paradigms are shifting to include online learning, hybrid learning, and collaborative models;Social media is changing the way people interact, present ideas and information, and communicate;Openness–concepts like open content, open data, and open resources, along with notions of transparency and easy access to data and information–is becoming a value;As the cost of technology drops and districts revise and open up their access policies, BYOD is becoming more common; andThe abundance of resources on the internet is challenging educators to revisit their own roles.
It gives me a bit to think about… does it give you something to think about?
See on thejournal.com