Featured Image Photo by Chris Montgomery on Unsplash
One strand of the ELA curriculum that gets neglected sometimes is "Speaking and Listening." In the virtual learning/hybrid learning environment, students are – interestingly – hesitant to speak. They don't want to turn on the microphone and contribute verbally, which astounds me. Since many of my students are active on Instagram and TikTok, so I expected them to want to speak instead of type or remain silent.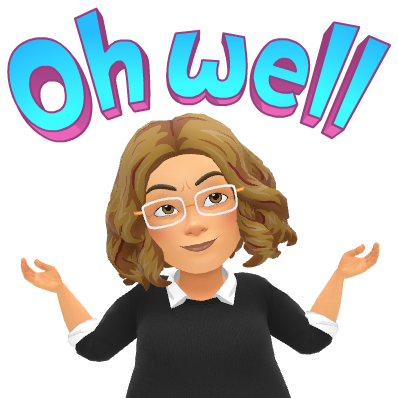 I was wrong. I know, it's shocking…NOT.
I suppose it's because I am there, speaking and listening. Why? It's regrettable that kids are somewhat scarred by the wrong-answer penalties levied against them most of their academic careers. The kids I know have learned you cannot take back a wrong answer. Once you provide a wrong answer, it spreads like a stain upon the fabric of the content. Each wrong answer blots out the truth and makes learning more difficult. Students feel they need to silence themselves, fade into the woodwork – or risk more failure.
Why does it bother me that students feel they must silence themselves? It's simple. Communicating verbally is an important skill we must nurture and develop. Geographical dispersion currently hampers our need to socialize, to vocalize. Not being able to speak with others increases the sense of social isolation we are all feeling, so if we can socialize online using our voices, we may feel more connected.
Addressing the Students' Needs
So what would happen if I put small groups into breakout rooms and encouraged them to discuss something? Would they continue to type all their responses or remain silent?
Hypothesis: For a day or two, some students may continue to be intimidated and reluctant to turn on their microphones, but others are going to speak right away and encourage the other students to participate verbally. The other students will join the conversation verbally, although they may need another day or two.
The Plan
Monday
This week, one class is going to transition from bell-ringers to breakout bell-ringers. Below is a screenshot slideshow of the slide deck I'm using to introduce the activity.
On Monday (oh boy, that's TOMORROW), the students will view the introductory PDF, and I will answer questions. They will open the slide deck to verify that they can access it. On Tuesday, it's game on!
Tuesday – Thursday
When students arrive, in-person on virtually, they will join the conference and go to their breakout room. Those in the physical classroom will collaborate with those at home to address the questions on their slide of the day. For the first deck, those questions focus on how students navigate their world.
We will spend the first 10 minutes of class on one slide per day, Tuesday – Thursday. The students can add the group's thoughts into the speaker notes pane of the slide. Meanwhile, I can monitor progress easily because we will all be in the same slide deck.
Here is my first slide deck, with the students' names removed.
On Thursday, the students to complete a self-assessment on their speaking and listening performance over the week. They will reflect on what they did well, what they could do better, and what it was like to work in a group.
What about Friday?
Friday is Novel Day. These students are reading, independently, a novel from a selection of novels written by Black, Latin-x, or Indigenous writers. Since they all learn from home on Friday, this is a chance for them to put their feet up and get away from the computer for 30 minutes. So far, it has been working well.
The Results
My next post will detail the results of this experiment. Specifically, I will let you know if:
The technology works.
Students felt more comfortable verbalizing their thoughts out of my hearing.
Students were able to generate good ideas in a short period.
Students enjoyed themselves.
Thank you for reading. Stay safe. Be well. Be good to you.